HISTELCON 2019 has ended but this website is maintained as a record of this successful event.
Welcome
HISTELCON (HISTory of ELectrotechnology CONference) is a flagship biennial-conference of the IEEE Region 8 and this was the 6th event to take place. HISTELCON 2019 took place in the IEEE UK and Ireland Section, in Glasgow, Scotland.
The primary theme was 'historic computers' with an aim to include papers on those inventions and developments which have not already been the subject of extensive historical publications, and to include the contribution special purpose processors have made to the development and use of advanced digital signal processing methods in many applications areas. Sessions also covered other aspects of technology history in the electrical, electronic and related fields.
In accordance with the traditions of previous HISTELCONs, the conference invited keynote lectures as well as submitted, reviewed contributions. Among the computer topics included the history of the F100L and the Viper microprocessor, the Mascot real-time software design method, the Transputer, the ARM computer designs, and the impact of digital signal processing microprocessors including the TMS 320 for the implementation of very sophisticated signal processing algorithms.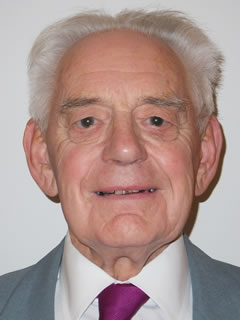 Conference Chair
Prof Anthony Davies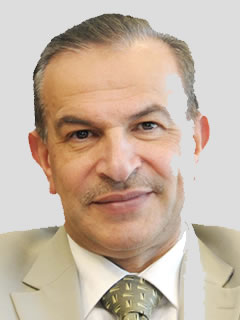 Programme Chair
Prof Marwan Al-Akaidi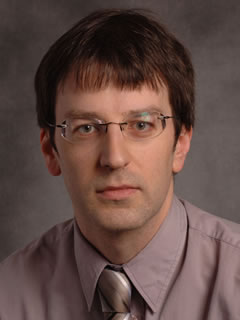 Local Chair
Dr James Irvine
Keynote Speakers
Peter M. Grant with John S Thompson (University of Edinburgh) about the work done for the standardisation of the unit of electrical resistance (the Ohm), following the committee set up for that purpose in 1861 by the British Association for the Advancement of Science. This lecture will follow the unveiling ceremony of an IEEE Milestone Plaque to recognise this work, which will take place at the Hunterian Museum in Glasgow on 17th September 2019.
Prof Gene Frantz - DSP is also hardware. This keynote is about the birth and early childhood of the Digital Signal Processor. Gene Frantz is Professor in the Practice at Rice University and Chief Technical Officer at Octavo Systems, LLC. Prior to his positions at Rice and Octavo Systems, he was TI's Principal Fellow and is a recognized leader in DSP technology both within TI and throughout the industry.
Gene Frantz is a Fellow of the IEEE, holds 50 patents in the area of memories, speech, consumer products and DSP, has written more than 100 Papers and articles.

Keynote Speakers
Simon Lavington (computer historian, emeritus Professor of Computer Science at Essex University): Early Ferranti Computers and UK Defence Applications, with particular focus on GCHQ Cheltenham.
Tony Whittingham - The early days of medical ultrasound imaging with particular reference to developments in Glasgow
Tony Whittingham is retired and a former President of the British Medical Ultrasound Society (BMUS).
IEEE HISTELCON 2019 and the IEEE UK and Ireland Women in Engineering (WIE) Affinity Group recognised the centenary of the founding of the Women's Engineering Society (WES) on 23rd June 2019.
Click for more information.
Committees
Organising Committee
Tony Davies - Conference Chair (UK)
Marwan Al-Akaidi - Technical Programme Chair (UK)
Adam Jastrzebski - Treasurer (UK)
Nick Wainwright - Web Manager (UK)
James Irvine - Chair of Local Organising Committee (UK)
Committee Members
Roland Saam (UK)
Jacob Baal-Schem (IL)
John Liffen (UK)
Pierre Mounier-Kuhn (FR)
Graeme Gooday (UK)
Bill Buchanan (UK)
Elena Helerea (RO)
Nina Borisova (RU)
Antonio Savini (IT)
Isao Shirakawa (JP)
Supporting Representatives
Isobel Falconer - British Society for the History of Mathematics
Troy Astarte - British Society for the History of Mathematics
Martin Campbell-Kelly - Computer Conservation Society
Andrew Herbert - National Museum of Computing
Emilie Tesinska - Institute of Contemporary History (CZ)
Liesbeth Demol - Commission for the History and Philosophy of Computing (FR)
Elisabetta Mori - LEO Computers Society
HISTELCON 2019 Supporting organisations